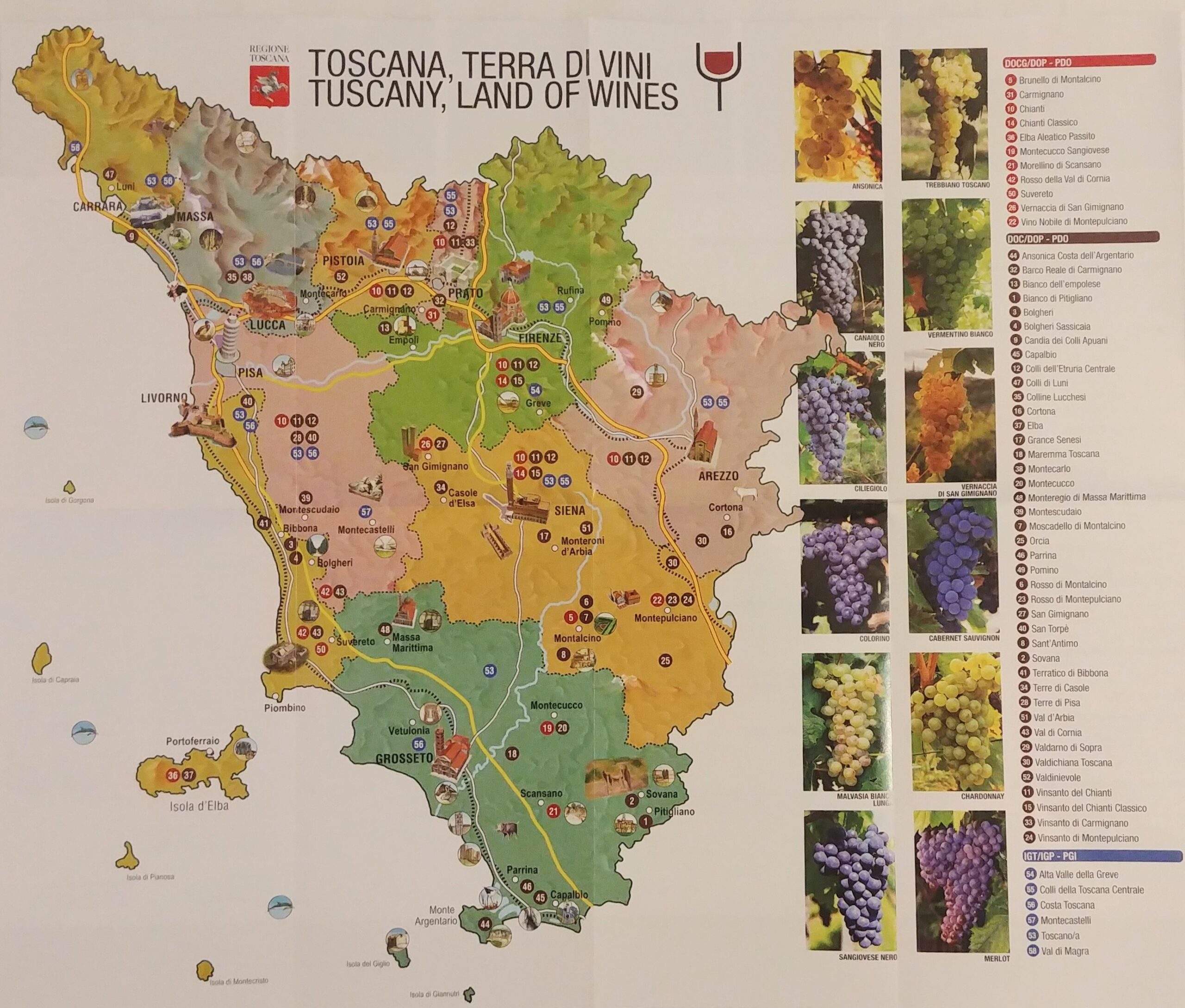 Anteprime toscane 2022 (program)

The Anteprime toscane of this year start on March 20th. They've been postponed for one month due to a new pandemics peak in Italy that happened in the beginning of 2022. This year the program is slightly different as the Consortium of Brunello di Montalcino decided to make their own anteprima which took place in November 2021. I took part in it too and will be publishing my observations later on. The other new thing is that Chianti Rufina which historically presented its wines together with the rest of the "big Chianti" on the first day of the anteprime for a reason unknown (to me) decided also to detach itself and present the wines the last day, together with the "smaller" denominations. Yet the Tuscany yearly tasting remains the largest event of that type in Italy as it covers the new releases from almost all main wine denominations of the Region. Here's the current events program, I'll put links to my articles about every tasting as soon as I publish them:
SUNDAY 20th MARCH 2022 – Chianti Lovers & Rosso Morellino
Florence, Fortezza da Basso. Tasting of the outcoming new vintages Chianti D.O.C.G. Annata 2021, Superiore 2020 and Riserva 2019, on release in 2022. [article]
MONDAY 21th – TUESDAY 22th MARCH 2022 – Chianti Classico Collection
Florence, Stazione Leopolda. Preview tasting of the latest vintages of Chianti Classico wines, in three typologies, Annata, Riserva and Gran Selezione, with sommelier service and at the stands of 200 producers. Tasting of Chianti Classico D.O.P Olive Oil from the 2021 harvest. [article]
WEDNESDAY 23rd MARCH 2022 Anteprima Vernaccia di San Gimignano
San Gimignano. Tasting of the new vintages of Vernaccia di San Gimignano D.O.C.G 2021 and Vernaccia di San Gimignano Riserva 2020.
THURSDAY 24th MARCH 2022 – Anteprima Vino Nobile di Montepulciano
Fortress of Montepulciano. Comparative tasting of the new vintages of Vino Nobile.
FRIDAY 25th MARCH 2022 – Anteprima L'Altra Toscana
Museo di Santa Maria Novella, Florence. Ten PDOs and their respective Consortia, all together to tell the story of a different Tuscany of wine made up of still little known or small Denominations that enrich, with ever higher quality peaks, the wine offer of the Region. Territories, from the hills to the sea, where vines have been grown for centuries and where besides historic local producers, noble names of the Italian oenology bring all the strength and identity of the terroirs themselves into their glasses, intriguing more and more enthusiasts. Tasting of the following PDOs: Carmignano, Chianti Rufina, Colline Lucchesi, Cortona, Maremma Toscana, Montecucco, Orcia, Terre di Casole, Terre di Pisa, Valdarno di Sopra.