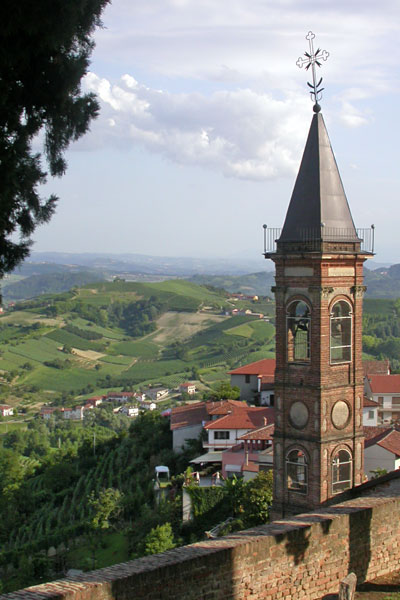 June in Wine (wine events in & with Piedmont and around)
After a very intensive wine-May, the wine-June that kicked off today also promises a whole lot of wine events, usually happening the same day(s) so one would have difficulty to choose which one to opt for. Let's start:
02-05/06 Eight nuances of Barolo, Enoteca regionale del Barolo, Barolo (CN)
The Enoteca Regionale celebrates 40 years of its foundation in 2022 and offers an unique tasting during the long weekend of June: 8 Barolos from different crus and different vintages (as opposed to the usually available tastings of the current Barolo vintage, which now is the 2018).
https://www.instagram.com/p/CeOtoDBNqX1/?igshid=YmMyMTA2M2Y=
03/06 – Barolo & Friends, Sofia (Bulgaria)
For the first time the event, very popular in all Europe, comes to the Bulgarian capital.
http://www.ivinidelpiemonte.com/en/eventi/2022/sofia/
3-4/06 Barolo Boys in … fuorigioco (Monforte d'Alba)
One of the biggest Barolo feasts in the biggest Barolo DOCG town. 43 wineries present. Pray for cool weather 😎
https://www.baroloboysinfuorigioco.it
05/06 Marcè Tastè, Neviglie (CN)
If you look at the Barbaresco map, the internal part of the "croissant" is Neviglie. A walk around the vineyards (5 km trail) lunch & winetasting with many local wineries participating.
https://www.visitlmr.it/it/eventi/marce-taste
10-16/06 EnoWeek Moncalieri (Torino)
After the great success of Torino Wine Week last month the same guys launch a "sister-edition" in one of Piedmont capital's suburbs (well, not exactly, but anyway) – Moncalieri. Numerous wineries will be present in the Rose Garden of the Moncalieri royal castle (UNESCO heritage) on June 11 & 12 with lots of wines to taste and buy.
https://www.vinievino.com/parliamo-di-vino/turismo-del-vino/eno-week-a-moncalieri-fra-gli-appuntamenti-estivi-di-torino-wine-week-2973.html
11/06 Red Montalcino 2022, Montalcino (Siena, Toscana)
Not exactly Piedmont :-), but worth a try. The "deuxième vin" of the grand Brunello celebrates now its own feast. One of the best expressions of Sangiovese, classy, accessible and very user-friendly often beat its neighbors-brothers (Chianti et al), that sometimes sell at double the price.
https://wineblogroll.com/2022/05/evento-rosso-di-montalcino-red-vino/
19-20/06, Amarone Opera Prima, Verona (Veneto)
Once again out of Piedmont. Amarone which used to open the grand Italian anteprima tastings of the year (before the Barolo guys decided that "we must be first" and moved Nebbiolo Prima to January), now closes the "big red marathon". Hope it will "pair" well also with the weather this year.
25-26/06 USANZE, Cisterna d'Asti
As you can see the official announcement of the event published by the municipality is more than concise. But I can assure you this is one of the best wine & food feast in Piedmont: I've seen people (apart from me) that come in the morning and don't go away till after midnight. Many people, when they hear "Cisterna d'Asti" ask "Where is that?". And it's not only "where" but also "what" – Cisterna has a DOC of its name (13 or so producers) and is the Southernmost vineyard of Croatina in Piedmont. Great wines for a fraction of their value. But as wise Piedmontese people say «You can taste Cisterna d' Asti only in… Cisterna d'Asti». Don't miss! (especially the anguilla in carpione!)
https://www.instagram.com/p/CeMOoC9MVSy/?igshid=YmMyMTA2M2Y=
25-26/06 Sbarbatelle 2022, San Martino Alfieri (Asti)
My heart aches as another favorite event of mine is happening exactly the same dates as Usanze. Thanks God San Martino is only "one village away" from Cisterna, so with some luck one can combine. The marvelous palace of Marchesi Alfieri, that used to own half of Piedmont for centuries, hosts the bigest Italian girl power wine fair. More than 30 wineries owned or run by women from all over Italy. Wine selection AIS guaranteed. Not to miss!
https://www.aispiemonte.it/prodotto/sbarbatelle-2022/
25-27/06 REWine, Ivrea (Torino)
UPD Yet another event not to miss – the second edition of the Young winemakers from the Canavese winefair. Canavese is an area that covers the vineyards roughly between Torino and Aosta on the line South-North and Lessona (Alto Piemonte) – Pinerolese (Alps) on the line East-West. The guys performed very well during TWW, I even wrote down some names "to follow" in the future. There will be a conference on 25/06 with the participation of Prof. Attilio Scienza and one of the leading Italian wine bloggers Francesco Saverio Russo, among others. 26/06 – tasting for all of the wines of Canavese & Alto Piemonte. 27/06 – HoReCa day.
https://rewine.gvc-canavese.it/
If you know about some other wine event in June worth visiting that I missed please leave a comment. Cheers!